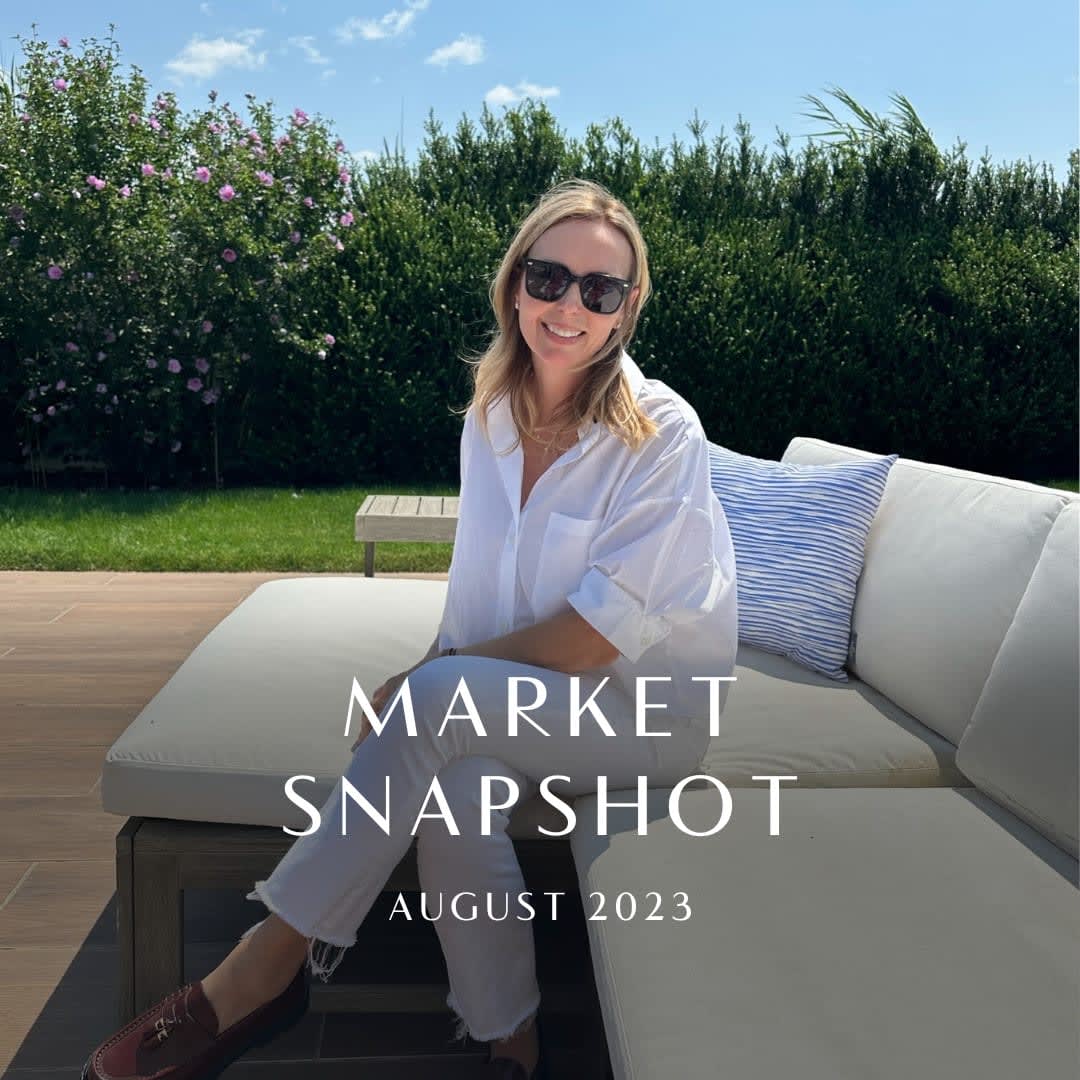 Click photo above to view numbers in your local market
As August drew to a close, two significant factors came into play. Historically, August tends to usher in a slowdown in real estate activity as families make the most of their vacation time before the school year begins. Additionally, national average 30-year fixed mortgage rates surged through the 7% mark in mid-August, reaching a 2023 high of 7.23% before settling at 7.18% by month's end.

Despite these headwinds, the Fairfield County real estate market remains as competitive as ever.
Median Sales Price: A substantial increase of 13.9%, reflecting continued remarkable growth in home values.
Sales to List Ratio: Holding steady at 104.7%, mirroring July's figures, with homes consistently selling for nearly 5% above their asking price.
Days on Market: A notable decrease of 12.1%, affirming the ongoing trend of quality homes selling rapidly.
Number of New Listings: A decline of 42.0%, indicating that homeowners are not rushing to sell unless motivated by external factors.
Number of Properties Sold: A 19% drop, primarily due to the limited inventory available for purchase.
While supply and demand continue to shape market dynamics, another intriguing trend has emerged - the elimination of cyclicality. Since 2020 and the onset of the pandemic, the market has become less cyclical. Homes priced appropriately are selling consistently, quickly, and often above their listing price, regardless of the time of year. As an example, in mid-August, we listed a home in the Fairfield beach area, and it sold within a weekend for an all-cash offer, becoming one of the highest-priced non-waterfront sale in the beach area, with a premium of 21% from its 2021 purchase price.

Is it Time to Sell or Buy?
We're frequently asked whether the market has cooled and if now is a good time to sell a home. Based on the data above, the answer is clear - it's an exceptional time to sell. Residential real estate in Fairfield County remains remarkably resilient. Since August 2020, median sales prices have soared by 54.1%, and the sales-to-list ratio has increased from 98% to nearly 105%.

Sellers: The decision to sell should align with your individual circumstances. If you're an opportunistic seller looking to capitalize on home price increases, now is an ideal time. If you have a mortgage rate below 4% and adore your home, there's no rush to sell. But if life events are driving your decision – relocation, downsizing, or personal circumstances – now presents a compelling opportunity to list your property.
Buyers: Patience and information are paramount. Timing the housing market is challenging, but finding a home that suits your family's needs and budget is possible with expert guidance. We offer strategies that provide the competitive edge needed today.
Whether you're selling or buying, we're here for you! Please don't hesitate to contact us for insights into today's dynamic market. We look forward to speaking with you as your trusted real estate partners.