Buying a home is one of the most important investments you will make and can feel overwhelming. In order to ensure a successful purchase, it is critical to select a realtor you can trust to guide you through the process from start to finish. Your realtor should be experienced and knowledgeable in the area you are targeting, connected in the community and able to provide you with broad access to opportunities both on and off market. It's important to find someone with experience who will work closely with you to understand your needs to drive the search for the perfect Southport home for sale.
Getting Started - Choosing a realtor
Begin by interviewing a few reputable realtors in your desired location, like Southport. During the initial meeting you should discuss your timeline, goals, wish list, deal breakers, and price point. It is important to choose someone who really knows the area you are considering. Markets today, like the Southport real estate market, are hyper local, inventory is light and you definitely need a team on your side who will help you to secure your dream home. The realtor you choose should have the infrastructure in place to alert you to new listings immediately, arrange showings quickly as well as introduce you to off-market opportunities. They should be connected in the community and be able to give you additional tips on getting your offer accepted, as the highest number doesn't always win the deal. This is a challenging buyer's market and you absolutely need to have a seasoned agent on your side. You should feel confident that your realtor is committed to finding you the right home, is extremely knowledgeable on your target area and is capable of negotiating the best possible price and terms on your behalf.
Get preapproved for a loan
As a buyer you will need to secure a mortgage pre-approval to determine how much home you can afford unless you plan to fully fund the home purchase with cash. Your realtor can introduce you to the area's most respected mortgage professionals to get you started. Some mortgage companies can fully underwrite you as the borrower ahead of time which will put you in a stronger position than other potential buyers requiring a mortgage or mortgage contingency. This type of advantage is key, particularly in highly desirable areas such as Southport and or Fairfield County, CT at large.
Select & View Properties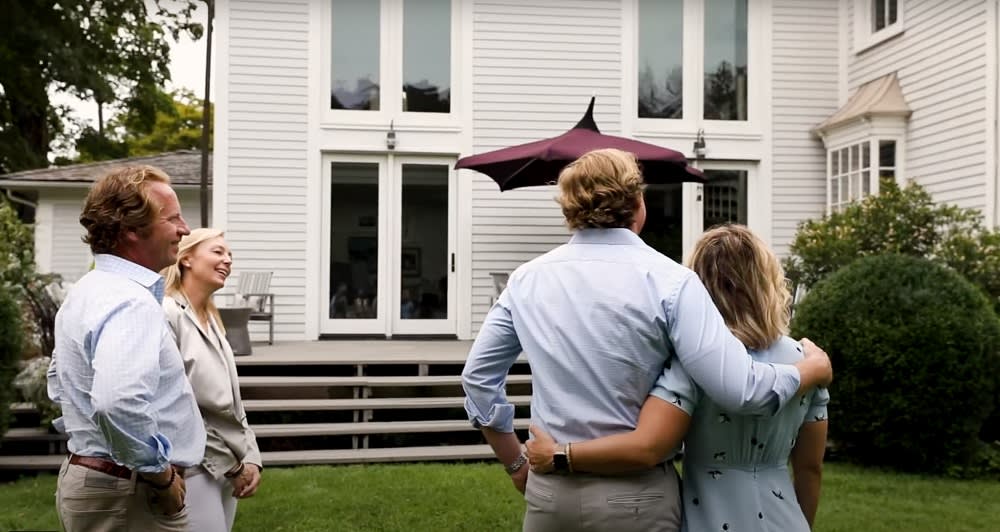 The next step is to view Southport homes for sale with your realtor. You should try to objectively evaluate the property and keep potential resale value in mind. Your realtor will help you make a decision on whether or not the home is right for your needs as well as answer any questions you may have about the home.
Make an offer
Once you have fallen in love with a home, it's time to make an offer. There are many components to the offer including price, home inspection, contract date, financing terms, appraisal and closing date. The offer can be made in writing using a purchase agreement, by email as a memorandum of terms, verbally or by using the standard MLS contract. Your realtor will advise on how to craft the most competitive offer. Only seasoned agents such as
Cindy Raney & Team
understand the complexities of a real estate transaction so it is paramount to work with someone with extensive experience.
You have an Accepted Offer
Home Inspection
Before finalizing the purchase you will conduct a home inspection to check for any material defects with the property. The inspection should take place as soon as possible, typically within 24-48 hours of acceptance. Your inspector will spend several hours with you at the home giving you a general overview of how it works. They will discuss the age of the mechanicals and roof and will check the overall structure. They will also look for any signs of possible issues such as pests, water intrusion, mold, asbestos, and evidence of a buried oil tank. You may opt to do a radon test, a septic inspection and a water test if the property is on well.


If you are in a competitive situation, the inspection is typically for your information only - not to be used to negotiate further. You always have the ability to walk away from a house at this point without losing any money other than what you spend on the aforementioned inspections.
Contract Signing
An attorney facilitates the contract signing and the title search. Your realtor will be able to introduce you to local trusted attorneys if you don't already have one. The contract will be generated by the seller's attorney and will be sent to your attorney for review. Typically 10% of the purchase price is put down at contract signing. This is when you are locked into buying the home (unless you have a mortgage contingency and get denied your mortgage).
Appraisal
If you are obtaining a mortgage, your lender will order an appraisal to ensure that the loan will be guaranteed by the home's value. It is important to discuss with your lender what happens if the home does not appraise at the purchase price, especially if you are waiving your mortgage contingency.
Final Walk-Through
Prior to the closing, a final walk through occurs to ensure the home is in the same condition it was in when the building inspection was performed. We will also be checking to make sure nothing was damaged during the sellers move out of the home.
Post Closing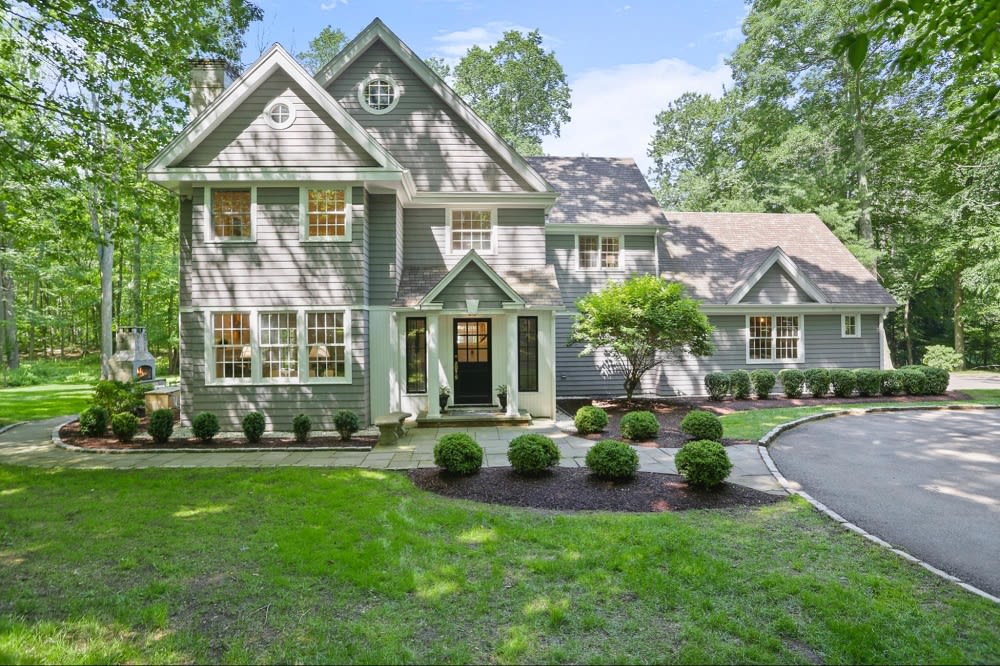 35 Quail Run Circle, Fairfield, CT - Sold by Cindy Raney & Team
Congratulations - you're now a homeowner! If you work with a team like Cindy Raney & Team the relationship doesn't end once you close on your Southport home. We are always here for you as a resource. Our clients reach out to us for recommendations on just about everything, and we love it! We are happy to provide our list of vendors from electricians to landscapers to interior designers, as well as our favorite restaurants and shops. We'll also let you know which preschools we like best! Whatever you need, we are here.
For assistance buying your first home, contact Cindy Raney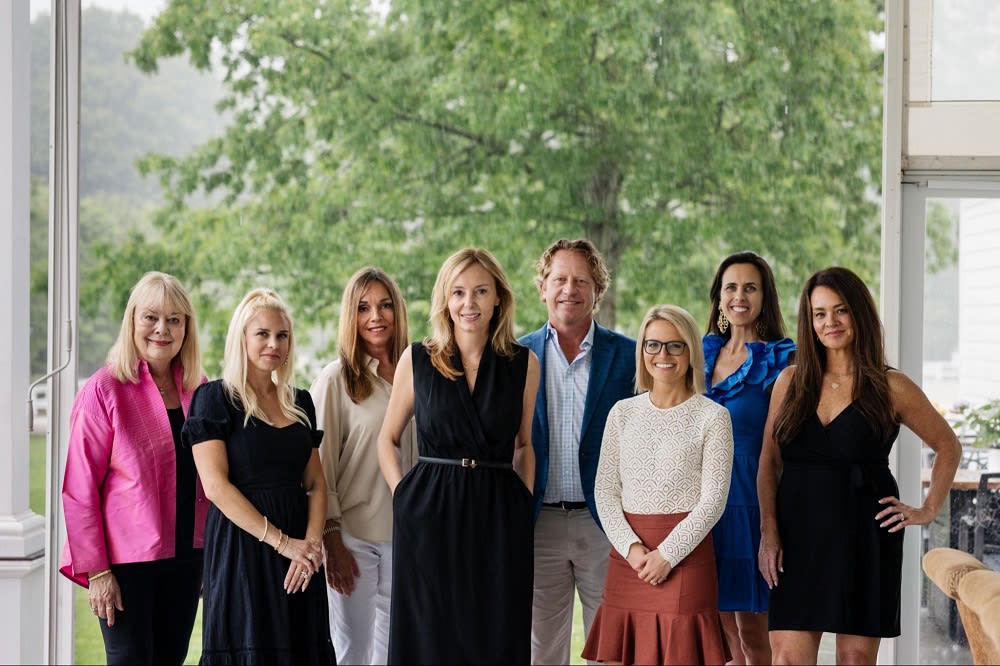 Cindy's engaging and collaborative team knows the Fairfield County real estate market inside and out, and works closely with their clients to help balance budgets, aspirations, investments, and returns. If you are looking to buy a home in Fairfield County, you'll always have someone by your side every step of the way, giving you insights and information you need to have confidence in your decision.