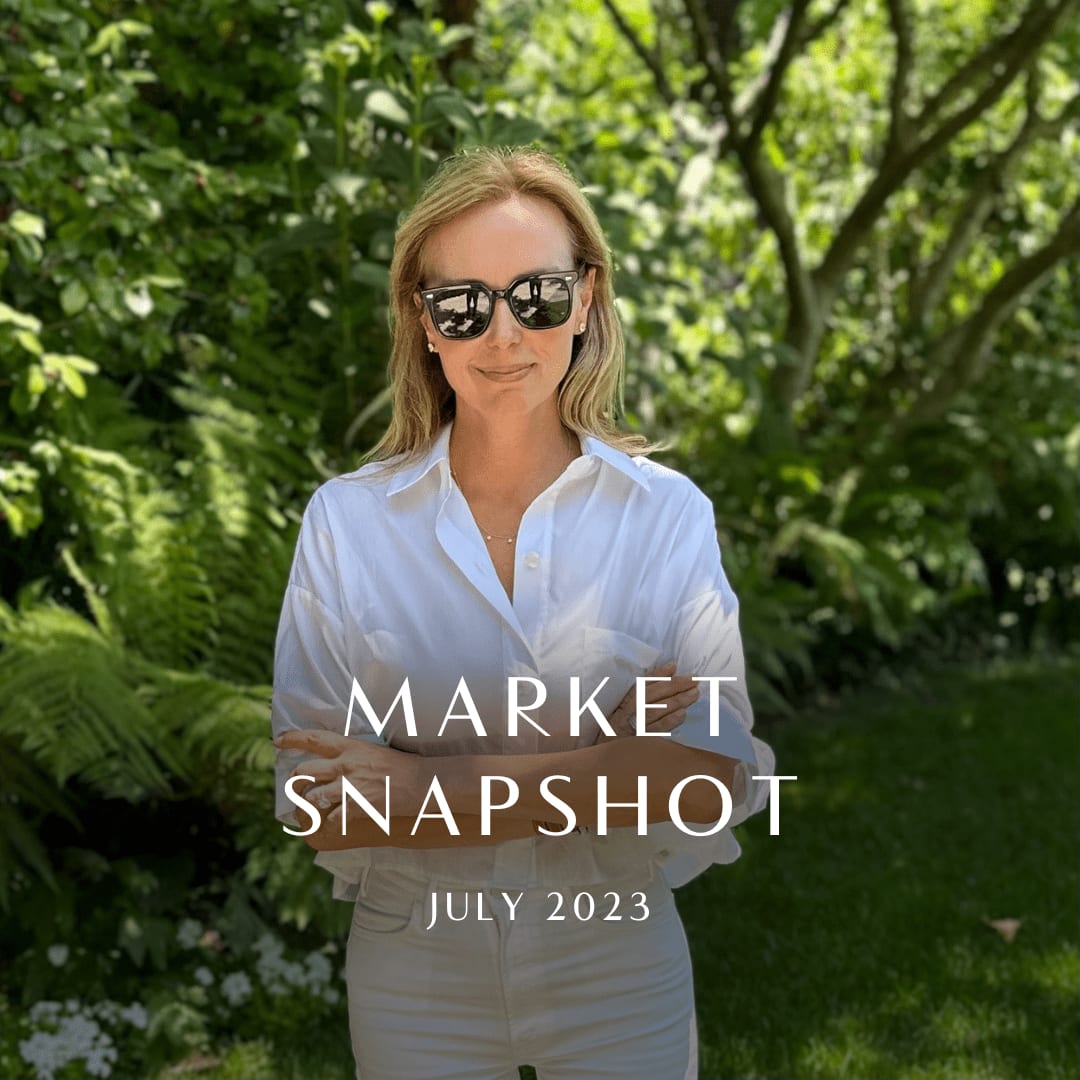 Click photo above to view numbers in your local market
July's trends continue to reflect the dynamic landscape we've witnessed throughout the year – a thriving demand for the Fairfield County lifestyle coupled with a limited housing supply. These market dynamics have notably favored sellers, shaping the real estate landscape.
Key Metrics
Across our major markets, we've observed significant shifts compared to the same time last year:
Sales to List Ratio: 104.8%, indicating homes are selling at nearly 5% above the asking price.
Days on Market: Decreased by 10.8%, reflecting the swift pace at which homes are being scooped up.
Number of New Listings: Down by 47.7%, leading to fewer properties available for purchase.
Number of Properties Sold: Dipped by 29.1%, largely due to the decreased inventory.
While there's a noticeable decline in listed and sold homes, those that do hit the market are securing rapid sales at impressive prices. Notably, a staggering 63% of homes in Fairfield County sold above their listing price in July 2023.
Key Drivers
While the year's overarching theme has been the tug-of-war between low supply and high demand, a familiar but shifting player has impacted the scene – the revolution of flexible work arrangements. McKinsey & Company's recent survey showcased the profound impact of flexible work:
58% of Americans can work from home at least one day a week.
35% of workers now have the option to work from home five days a week.
The concept of working from home has transitioned from a temporary solution to a more permanent reality for many. This shift has propelled a migration from bustling urban centers to the serene suburbs, particularly benefiting areas like Fairfield County. We do not see this trend abating any time soon as the work from home concept remains. Couple this with the allure of Fairfield County which meets the evolving needs of the workforce, and for the foreseeable future, we anticipate a continued surge in demand for homes in our area.
SELLERS
For those contemplating a sale, the current climate is ripe with opportunity. Regardless of your mortgage rate, if life events like upsizing, downsizing, relocating, or seeking a change of scenery beckon, now is an optimal time to sell. The demand for Fairfield County homes, coupled with the scarcity of listings, sets the stage for a rewarding transaction.
BUYERS
To our buyers, we understand the challenges of navigating a competitive market with limited inventory. By employing creative strategies like leveraging our local connections within the community, we've helped numerous clients secure their dream home and would love to do the same for you.

As we march into the second half of 2023, rest assured that our commitment to providing you with unparalleled service remains unwavering. If you're considering a move, whether you're selling, buying, or simply seeking advice, don't hesitate to reach out!