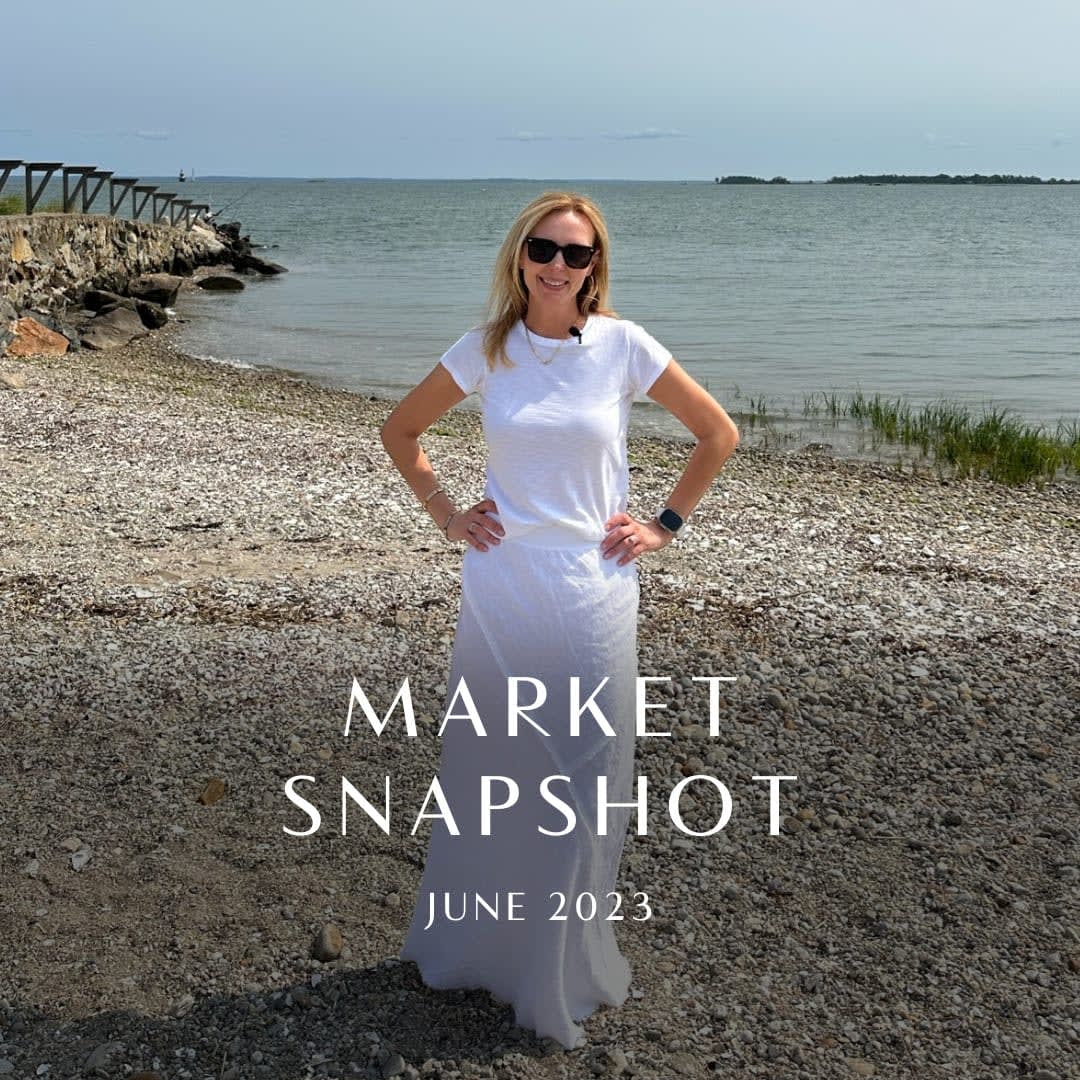 Click photo above to view numbers in your local market
Mid-Year Market Report
Our mid-year market report, designed to provide data and insight, will help guide your understanding of the current real estate landscape. In reviewing, we invite you to reflect on your own home ownership goals and aspirations. Where will your next home be? Whether you are downsizing, moving to a larger property, or relocating out of the area - picture what lifestyle and comforts you want in your next home. Let this market report prepare you as you embark on perhaps an exciting new chapter in life.
Right now happens to be the opportune time to sell your home. Here's why…
Market Overview
The housing market narrative has been and remains largely the same: a lack of inventory (supply), coupled with a surplus of interest in the Fairfield County lifestyle (demand) has led to a bifurcated market – one where sellers are largely in a far stronger position than buyers.
Whereas last summer when the quick rise in interest rates put a slight damper on buyer activity, people now have adjusted to the "new normal" (interest rates at 6.5%+) resulting in a return to the market by a frenzied buyer group. When you marry this with homeowners locked in at a mortgage rate under 4% - and therefore less interested in selling – it's creating a self-fulfilling prophecy as it continues to widen the gap between supply and demand.
With homes selling historically on average - above list price, at a higher price and with less time spent on the market, sellers have never been in a more advantageous position.
Through the first 6 months of the year, here is the differential in unit volume, dollar volume and average sales price for the (9) towns we cover in Fairfield County.


Pricing Trends
Here's what the data is telling us. Through June, total unit volume and total dollar volume are down 30.7% and 29.0% respectively. However, the average sales price across these towns is up 2.4%.
Why is this important?
Over the last 2 years, Fairfield County home prices have appreciated at a greater rate than the vast majority of the market nationally. For the near term, with interest rates not likely to change dramatically and a modest increase in new builds, we foresee the gap between supply and demand providing an excellent opportunity for sellers to maximize a return on the equity in their home.
How we can help
By providing you with a home equity evaluation. Using a series of determinants, our clients have a solid understanding of what their home is worth today, and what their equity is worth to them. Our clients who are thinking about selling often reach out to us a year or more in advance, as it helps them prepare for the future.
If you are contemplating selling your home, now is the time to seize this remarkable opportunity. Reach out to us for a personalized consultation and we will help you make the decision that makes the most sense for you and your family.