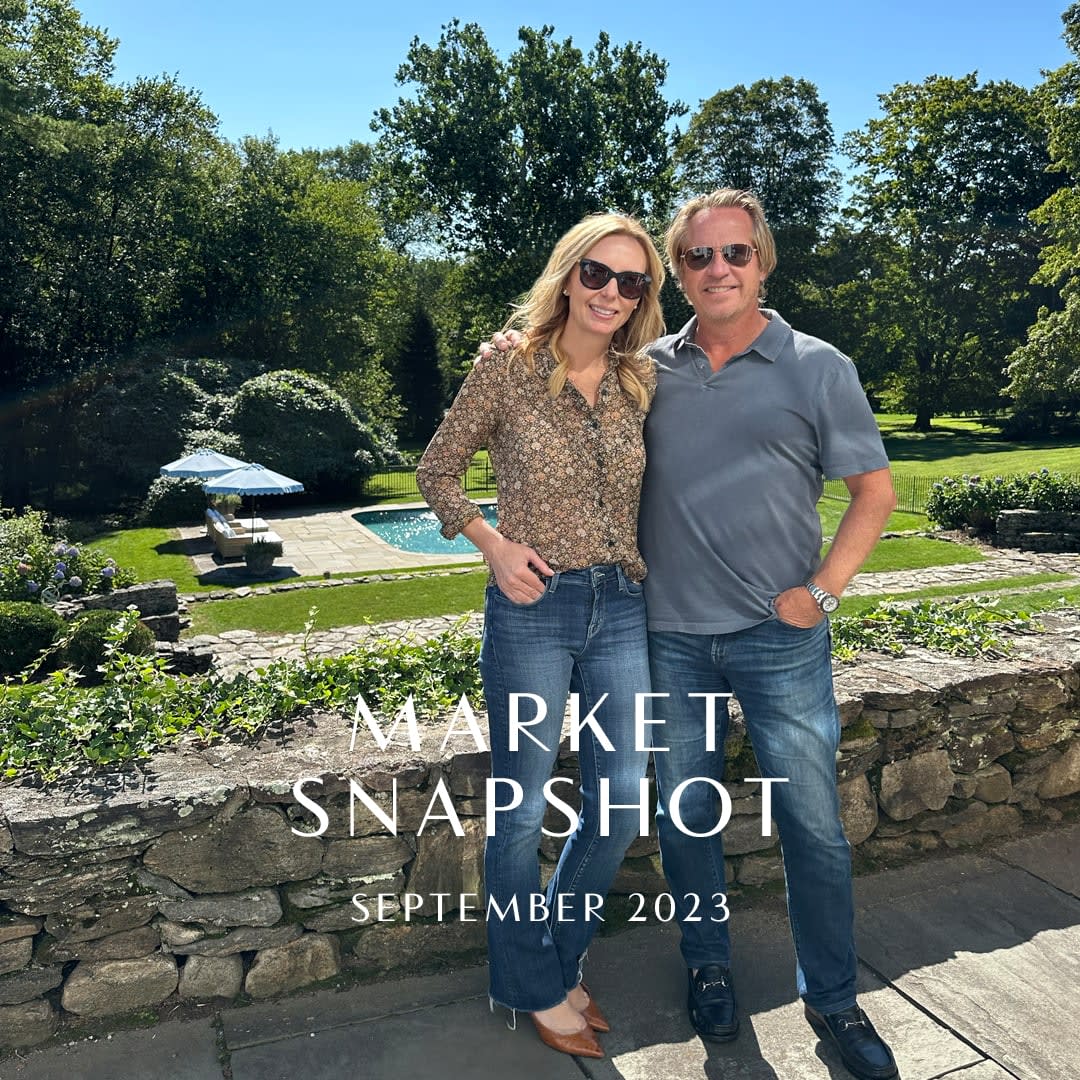 Click photo above to view numbers in your local market
As we exit September, we find ourselves reflecting on the conclusion of the third quarter and eagerly anticipating the final push in the 2023 housing market. Q3 has been a period of growth and change, setting the stage for what we can expect in the coming months.
Q3 2023 Recap: Positive Signs in the Market
Compared to the same period in 2022, Q3 2023 demonstrated remarkable progress in the markets we cover:
Median Sales Price: Increased by an impressive +7.7%
Days on Market: Decreased by 4.5%
Sales to List Ratio: Increased to an impressive 103% (+1%)
# of Home Sales: Decreased by 21.7%
While these statistics are promising, the most notable shift was the substantial decline in the total number of home sales (-21.7%), largely due to a regression in the availability of new listings (-26.2%). More importantly, however, the momentum from the robust growth in home prices in 2022 continued into Q3 2023.
September 2023: Local Market Insights
In September, we observed varying trends across our markets. For example, in Westport, median sales prices soared by 17%, but the sales to list ratio for single-family homes dropped below 100% (96.7%) for the first time since April. Conversely, in Greenwich, median sales prices decreased by 6%, while the sales to list ratio increased by 3% (101%).
Here's a snapshot of September 2023:
Median Sales Price: Increased in 6 out of 9 markets
Days on Market: Decreased in 5 out of 9 markets
Sales to List Ratio: Increased in 5 out of 9 markets
# of Home Sales: Decreased in all 9 markets
Market Outlook for Q4
So, what can we expect as we enter the final quarter of 2023? Despite ongoing concerns about rising interest rates and economic conditions, we anticipate the following trends to persist:
Strong Seller Market: Sellers continue to hold the advantage.
Well-Priced and Staged Homes: Properties priced correctly and staged effectively will sell quickly.
Bidding Wars and Cash Offers: While not as prevalent, they are still a factor.
Moderate Price Increases: Home prices are expected to rise modestly, between 3-5%.
The underlying reason for these trends is the persistent gap between supply and demand. Even as interest rates have increased, our local luxury markets in Fairfield County have defied conventional wisdom by maintaining upward pressure on home prices.
For Buyers, while the challenge of limited inventory and competition for properties remains, it's essential to recognize a notable shift in buyer behavior that has emerged in certain price points and towns. We are witnessing Buyers who are adopting a more thoughtful and cautious approach to their purchases. They are willing to take their time, potentially losing out on a home or waiting a few weeks to observe its performance on the market. This represents a departure from more recent buyer behavior patterns. It's important to acknowledge that buyer behavior is not uniform across the board. In some price points and towns, we're still experiencing bidding wars, illustrating the hyper local nature of the real estate market. Our ability to navigate these nuanced dynamics and provide hyper-local insights is more critical than ever.
Regardless of your position in this market, understanding your options is essential. As a team committed to providing advice-driven insights rooted in analytics and local experience, we are here to assist you in making informed decisions.
Thank you for your continued trust in Cindy Raney & Team. Please don't hesitate to reach out to us for personalized guidance and support as we navigate the ever-evolving real estate landscape on your behalf.
Warm regards,
Cindy Raney & Team