If you're looking for the perfect place to call home, look no further than Fairfield County, Connecticut. Located less than one hour from New York City and boasting a range of unbeatable features such as excellent schools, weather that spans four full seasons, breathtaking coastal towns, and beautiful architecture, this county really does have it all. It's the perfect balance between city life and peaceful tranquility — and offers plenty of shopping, culture, dining, and entertainment to enjoy.
1. Gorgeous coastal towns
Fairfield County, Connecticut, is an idyllic location. From its stunning coastal towns to its picturesque backcountry properties, the county is full of beautiful and diverse landscapes to explore. The beaches provide a perfect setting for days spent in the sand and surf; meanwhile, the backcountry offers views of woods untouched by any modern development. In addition, one doesn't have to travel far to take advantage of cultural attractions like The Glass House museum in New Canaan, or experience beautiful places to explore such as Sherwood Island State Park.
Consider Westport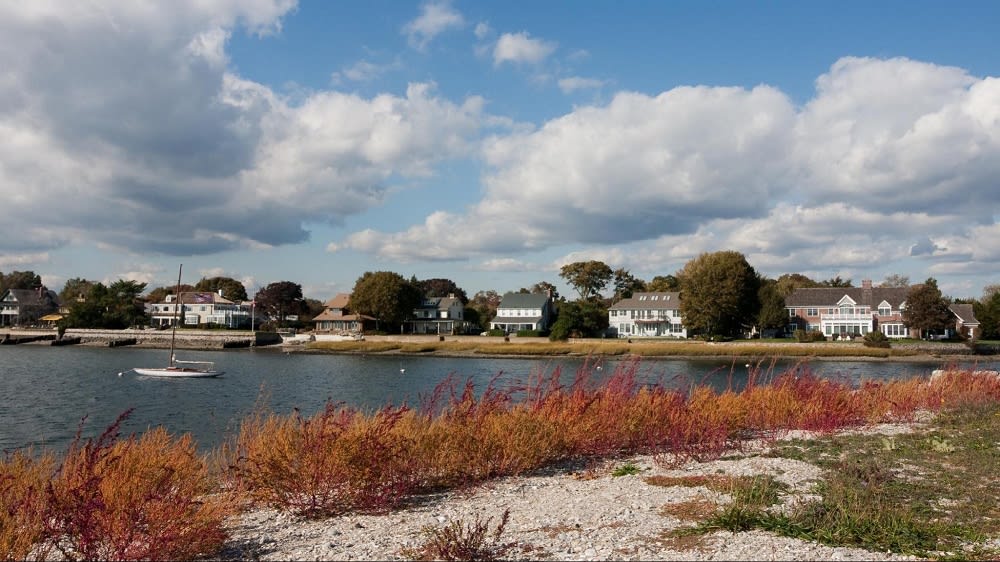 Westport, Connecticut, is a beautiful coastal town with a lot of charm. Whether you're looking for rest and relaxation or action-packed activities, there's something for everyone here near Westport luxury homes. For the outdoor lover, take a walk on Compo Beach or go boating on the Saugatuck River. On a rainy day, visit the MoCA Westport to get in touch with your creative side. Shopping lovers will find themselves at home in any of the eclectic boutiques lining Main Street — with an array of unique goods and services offered. If music is more your style, there are plenty of live performances at Levitt Pavilion, an outdoor concert venue in the heart of town. Westport also has distinct culinary offerings too! With such variety and flair, it's no wonder people come far and wide to explore what this bustling town has to offer.
2. Excellent schools
Fairfield County is known for its incredible educational opportunities. Home to a range of top-notch schools, the students in this county benefit from stellar education systems with some of the best teachers and programs around. From elementary through high school, public and private institutions consistently achieve high ratings year after year, putting Fairfield County's schools ahead of many others in the state. Parents appreciate that their children are getting an exceptional education right at home, preparing them to succeed and excel throughout the remainder of their academic journeys. For more information on the schools closest to the homes you plan to tour, reach out to realtor and local expert Cindy Raney.
3. Close to NYC
Fairfield County is just an hour away from New York City, making it perfect for those who want access to its amenities but rather live in a more tranquil environment. Whether you're looking for fine dining or a sophisticated theater performance, NYC is only a train ride away from most parts of Fairfield County. But when you're done with the hustle and bustle of the city, you can easily make your way back to the comfort of your own home in Fairfield County.
4. Experience all four seasons
Fairfield County's
warm summers and cold, snowy winters
mean you can enjoy your favorite activity in any season. The crisp autumn air is perfect for a leisurely hike through a forest topped with colorful leaves. Winter brings opportunities to ski and snowboard on local mountains, while spring delights with lengthy afternoons full of sunshine, tempting gardeners to get their green thumbs moving. Lastly, summertime brings warm evenings perfect for outdoor concerts or barbecuing at home with friends and family, and the promise of balmy days is ideal for lounging on the beach.
5. Recreational activities
Fairfield County has something to offer the outdoor enthusiast all year-round. For those looking to enjoy some fresh air and sunshine, there are plenty of opportunities for hiking, biking, golfing, paddleboarding, and horseback riding. In the winter months, snow activities like skiing, snowboarding, and sledding become available and provide a great way to explore this county's varied terrain.
6. Beautiful architecture in Fairfield County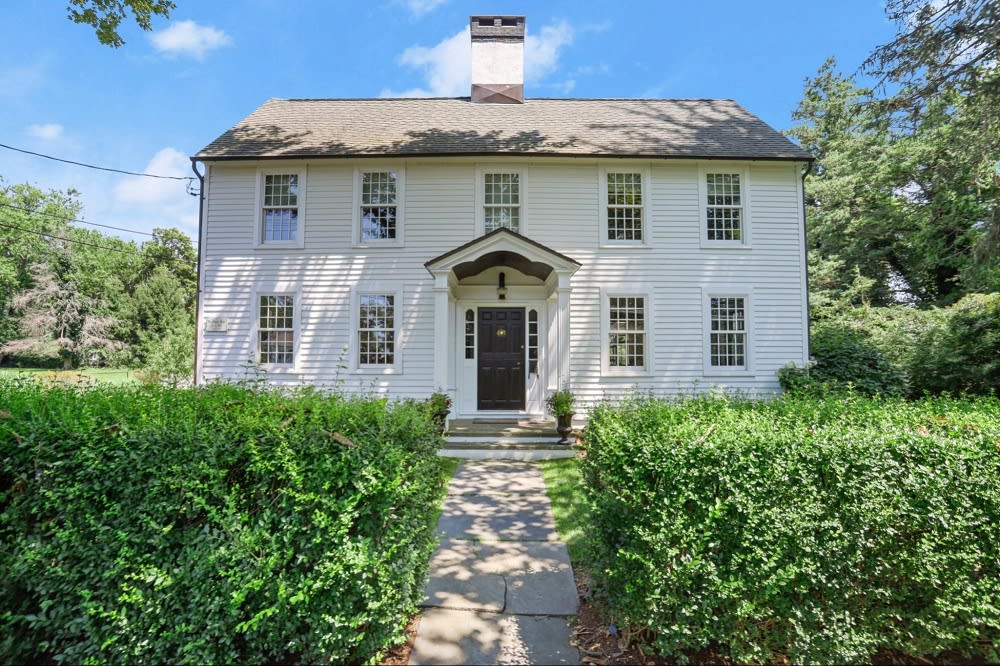 349 Beach Rd, Fairfield, CT - Sold by Cindy Raney & Team
Fairfield County is home to a diverse selection of homes for sale, ranging from your classic New England colonial to fabulous contemporaries. Here, you will find both new construction homes as well as beautifully updated historic homes that date back centuries. The juxtaposition of old and new make for an interesting landscape to explore, and one where you will be sure to find one that suits your particular taste.
Ready to move to Fairfield County, CT?
As you can see, Fairfield County, CT, is the perfect place to relocate if you are looking for the beauty and serenity of a coastal town combined with access to some of the best schools in the country, along with culture, shopping, and dining. The experience of all four distinct seasons offers exciting recreational activities throughout the year. Plus, everywhere you look you will discover magnificent architecture that keeps its towns rooted in history. So if you're looking for your next home, consider Fairfield County — it won't disappoint! To discuss your dream home in Connecticut, reach out to
Cindy Raney and her team
.