With its upscale suburban streets, stunning shoreline, and convenient access to NYC, it's no surprise that many families are investing in Westport real estate. Westport, Connecticut, has become a highly desirable location for both visitors and residents. Apart from its idyllic small-town ambiance, it also offers a wide array of boutiques and stores, making it an ideal destination for finding the perfect gift. If you are in the Westport area and are in need of a present, consider exploring these local favorite shops.
For the host/hostess….
Bungalow Decor
Photo
courtesy of @bungalowdecor instagram
Located in the charming Sconset Square of Downtown Westport, you'll discover the hidden treasure known as Bungalow. This boutique, locally owned and operated, is a haven for discerning shoppers seeking extraordinary, one of a kind gifts. Bungalow is a lifestyle emporium that boasts an extensive collection of elegant and distinctive merchandise, ranging from furniture and antiques to home accessories, art, jewelry, and books. The founder, Wende Cohen, brings her passion for specialty items and unique home decor to her shop. With a global assortment carefully curated, Bungalow guarantees an intriguing find for every visitor. Items in this store can't be found anywhere else - and that's particularly what we love about it!
She La La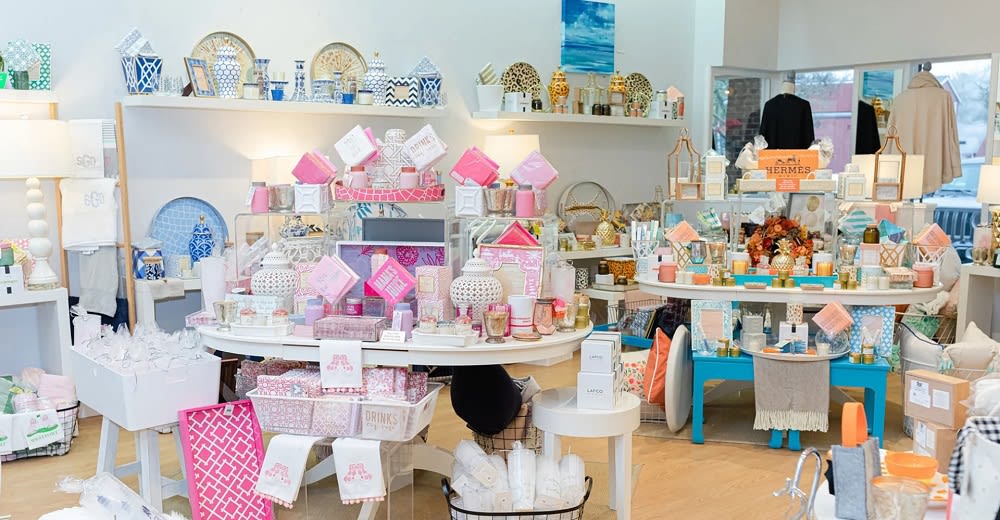 Photo
courtesy of shelala.com

This shop located on 281 Post Road East in Westport, CT offers a range of items to satisfy anyone on your list. With children's clothing, jewelry, accessories, and home decor available here, She La La is a fantastic one-stop shop. As you wind your way through the aisles, you'll discover high-quality apparel, blankets, travel bags, and more in various designs and colors. They offer monogramming for many of their items for an extra personal touch. Note of caution: You'll probably have a hard time leaving this store without something for yourself as well!
The Post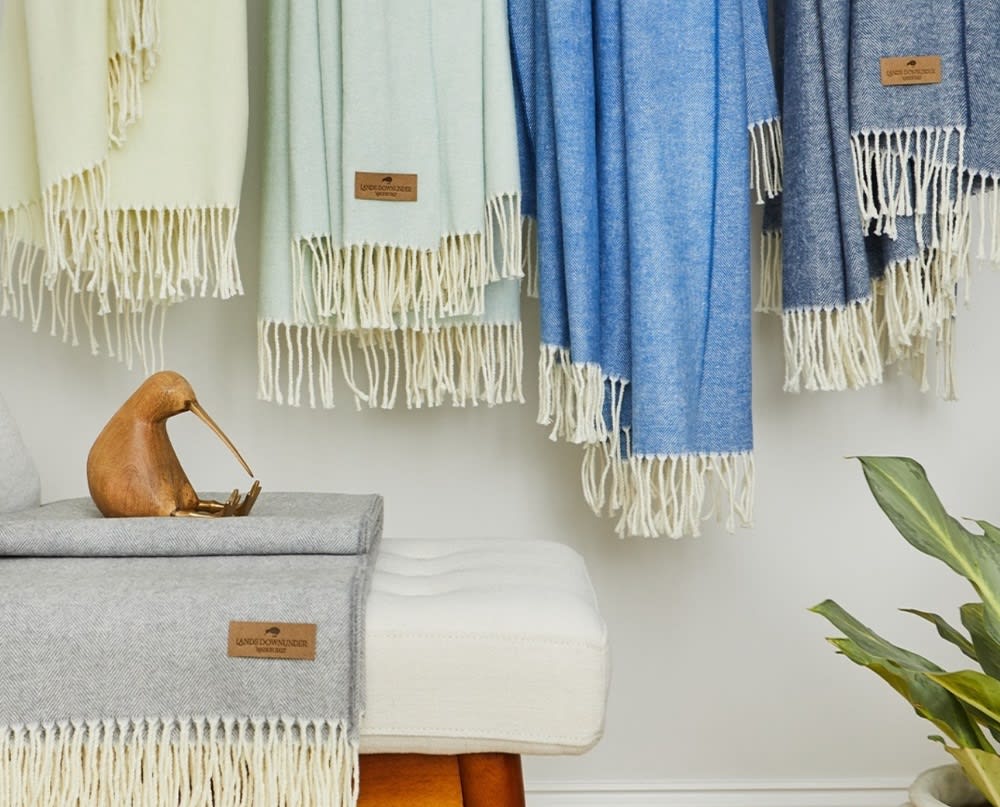 Photo courtesy of thepostct.com

Discover a captivating lifestyle destination that seamlessly merges the allure of urban, rural, and coastal aesthetics. Nestled along Post Road, this boutique enjoys a prime location on one of the town's prominent thoroughfares. Combining the sophisticated tastes of its three owners, this establishment serves as a vibrant hub for unparalleled home decor and unique gifts. With a touch of whimsy, the boutique boasts an enchanting baby section and a charming garden area, while also offering custom upholstery services. Beachy, farmhouse, or urban sleek, the store caters to a wide range of tastes in a welcoming environment.
Terrain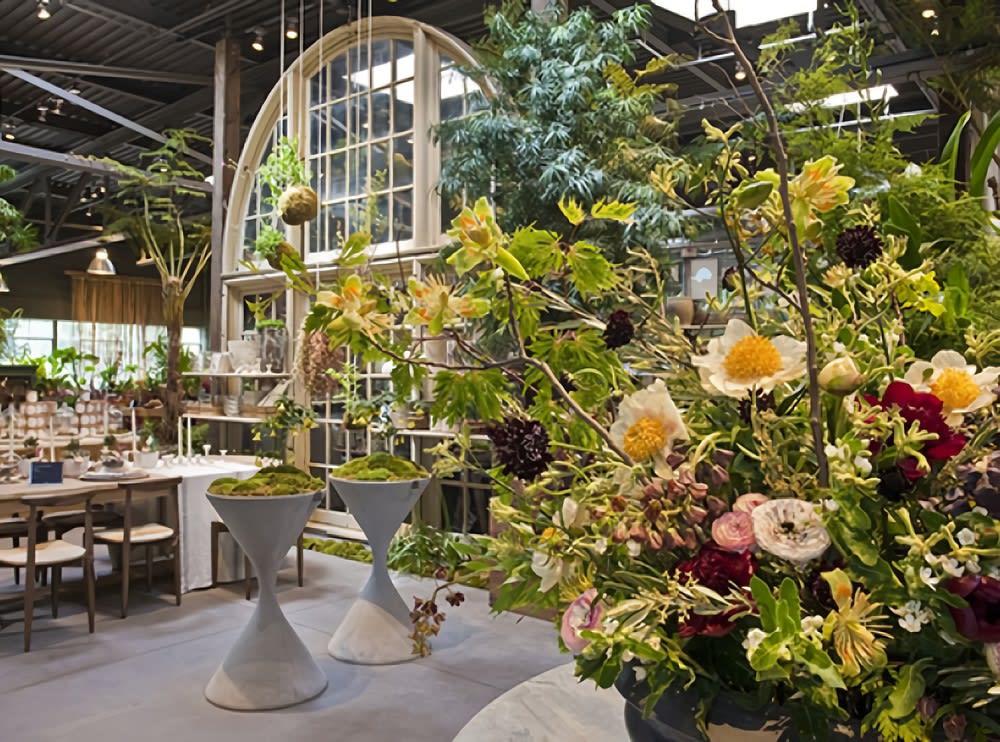 Photo courtesy of shopterrain.com

This exceptional luxury home and garden store is one of our absolute favorites! Prepare to be enthralled by its expansive array of offerings, including exquisite home decor, elegant tabletop essentials, gifts, top-quality garden supplies, an impressive assortment of plants, as well as a delightful range of personal care items and furniture. Journey through this retail location situated in lush indoor-outdoor environments, and be sure to stop by the garden cafe on your way in or out!

Pro-tip: The place transforms during the holiday season, be sure to plan a visit for then!
Bel Mondo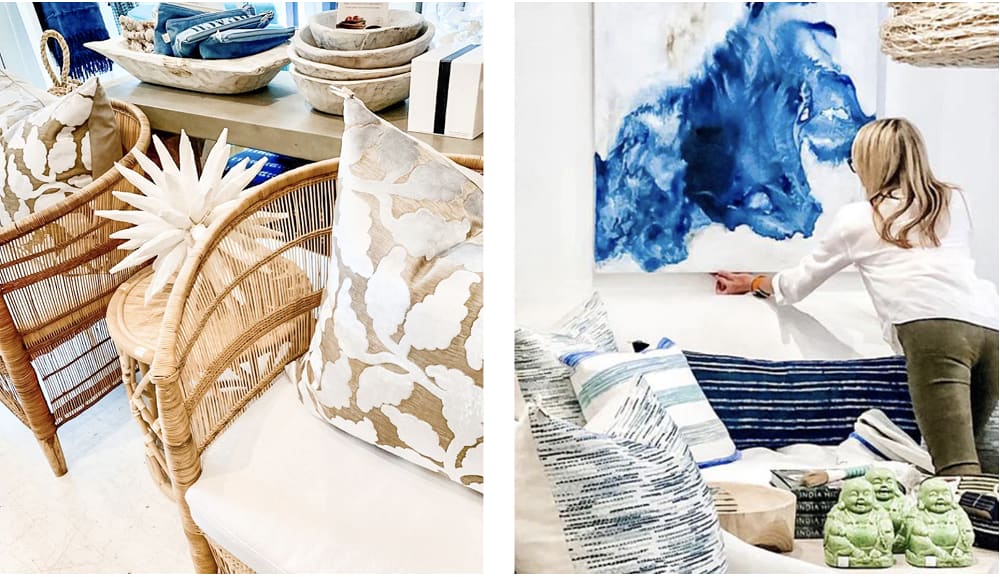 Photo courtesy of shopbelmondo.com

Bel Bondo in Westport offers a collection of special gifts ranging from luxurious furniture to classy home decor. Owner and interior designer Heidi Thrun has left her mark on this beloved boutique. Customers love the shop's calm atmosphere and aesthetically pleasing decor, with luxury items lining the walls. Whether you are looking for a hostess gift or a unique find for a loved one, Heidi Thrun's interior design expertise is sure to help you find the perfect present.
Millie Rae's
Photo courtesy of millieraes.com

Located at the plaza next door to Bel Mondo in Westport, Millie Rae's offers a fine selection of gifts ranging from home goods to apparel and jewelry. For the past 13 years, locals have frequented this delightful boutique. The vast and curated collection provides quality products to shoppers of varying tastes. Vintage, coastal, modern, and transitional designs are available. Millie Rae's also sells refurbished vintage furniture.
Bridgewater Chocolate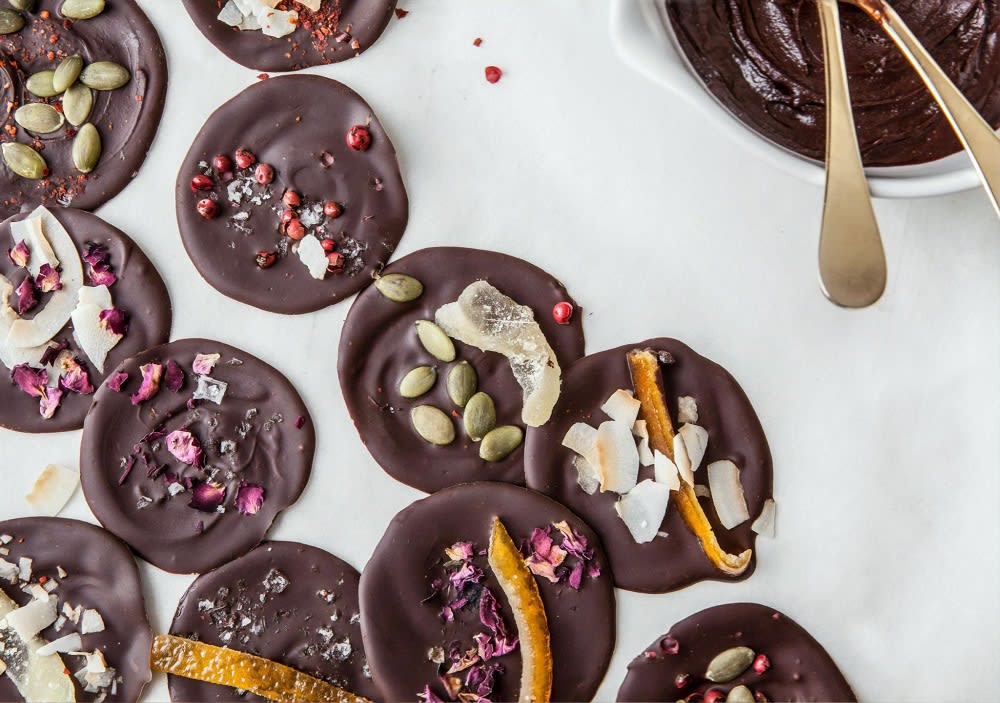 Elevate any celebration with Bridgewater Chocolate's mouthwatering assortment of gourmet treats. This shop offers an extensive inventory of designer chocolates that are sure to impress. Each delectable piece is handcrafted using only the finest, freshest ingredients, ensuring a heavenly taste experience. Since 1995, this esteemed dessert shop has been delighting the residents of Westport real estate owners with their unparalleled confections.
For the kids….
She La La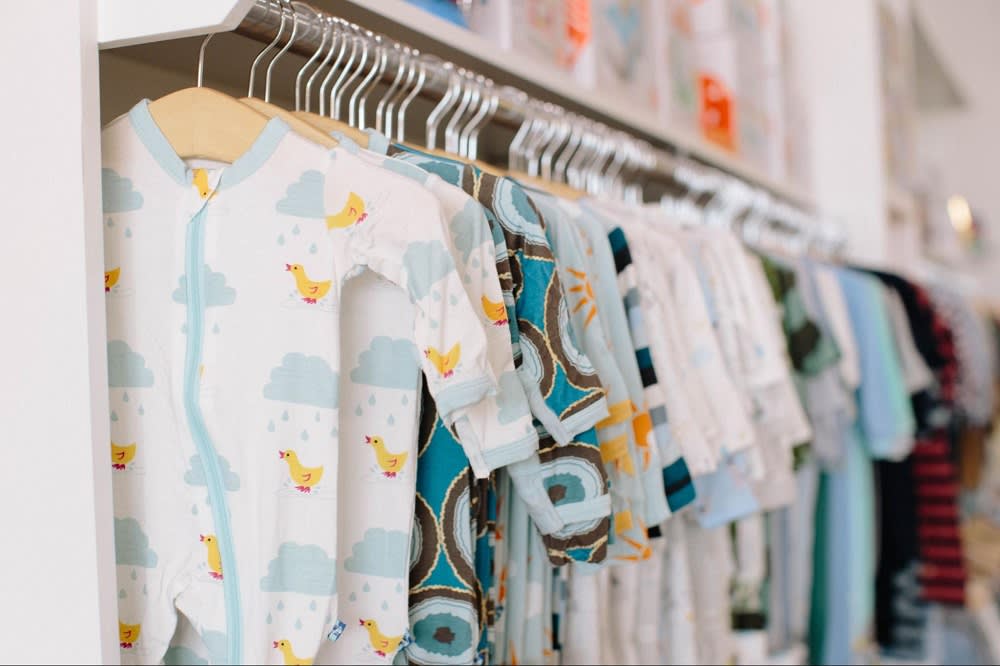 Again, this store is at the top of our list! For little ones specifically, there is a large section in the front with a wide variety of little toys and accessories, baby blankets, clothing, lunch bags, and other essentials. Don't forget to ask about their monogramming service.
The Post
Another repeat mention! In addition to its chic home furnishings, there is also a small section in the back for kids and babies with cute, stylish offerings from clothing to accessories to wall art.
YOYA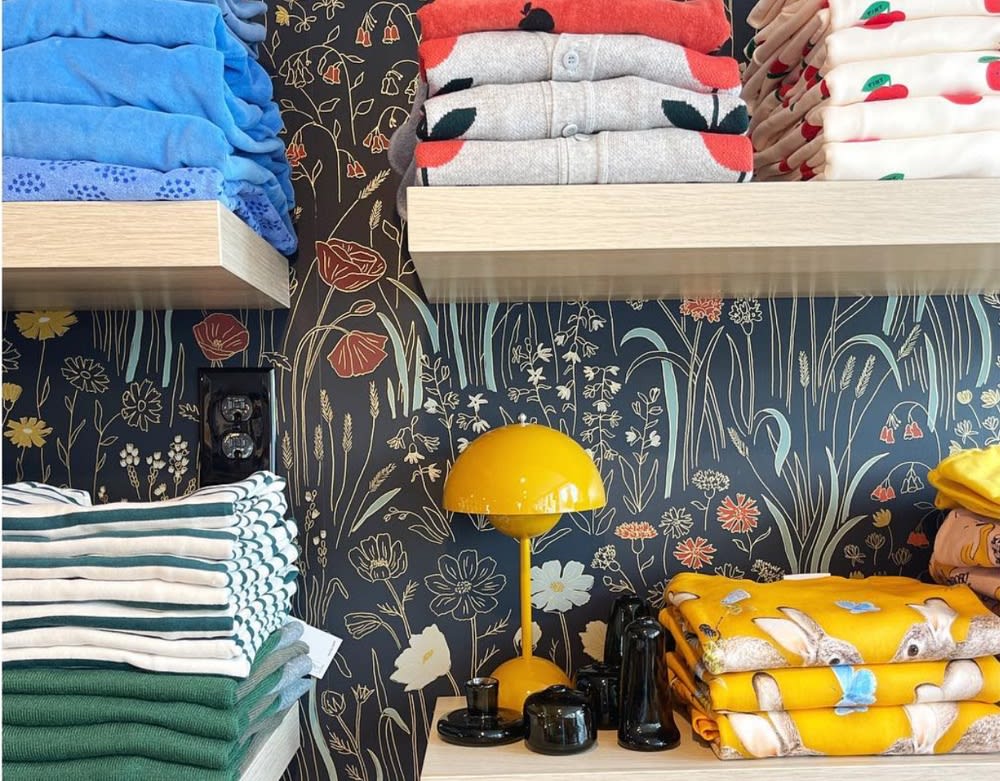 Photo courtesy of yoyanyc.com

This trendy, high end, modern boutique, featuring kids' and babies' apparel, accessories, linens, and toys is located in Sconset Square in Westport, CT. This store is a one-stop destination for beautifully curated fashion and precious items for kids. With the best in European fashion from comfortable street wear to special outfits for every occasion, you are sure to find something unique here. It's a neighborhood store with an international appeal, reflected in their nearly 60 rotating brands worldwide.
Groove
Find everything from sleepwear to swimwear at Groove. This local shop prides itself on developing personal relationships with their clients, helping them curate a shop that meets the needs of the community.
Honey Pie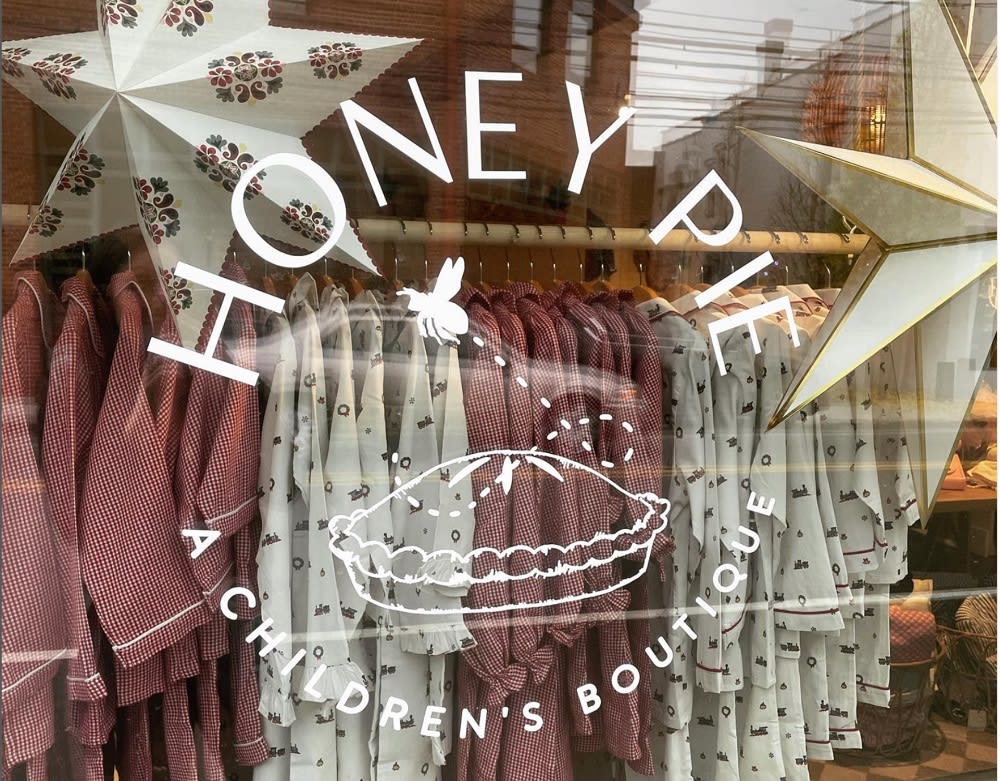 Photo courtesy of @honeypiewestport

New! This local store on Riverside Avenue is home to books, apparel, gifts, and any other beautifully-designed items you may need. Carrying children's fashions from infant to size 16, this shop is specifically designed with kids in mind.
Around the Rosy
For a unique twist, this shop is a consignment store for kids. Here, you will find organically sourced, high quality, trendy, comfortable clothing, accessories, and gear. With a huge selection of upscale brands, as well as time-tested favorites for kids, you're sure to find what you need here. What is particularly impressive is the section in the back that holds tons of baby gear from strollers, to car seats, to cribs.
The Toy Post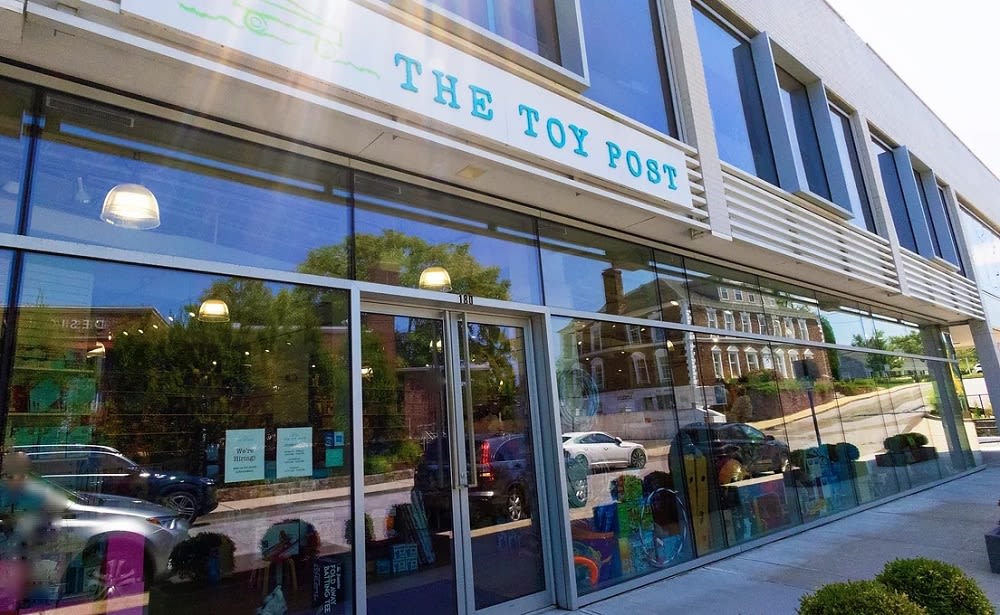 Photo courtesy of thetoypostct.com

The Toy Post is the perfect place to visit for those seeking a range of classic to unique toys and books. This charming local toy store was masterfully designed to create a thrilling shopping experience for children and parents alike. Inside, you'll find an impressive collection of exciting finds, from dress-up clothing to puzzles to dolls and toddler toys. And their book collection is particularly impressive!
Age of Reason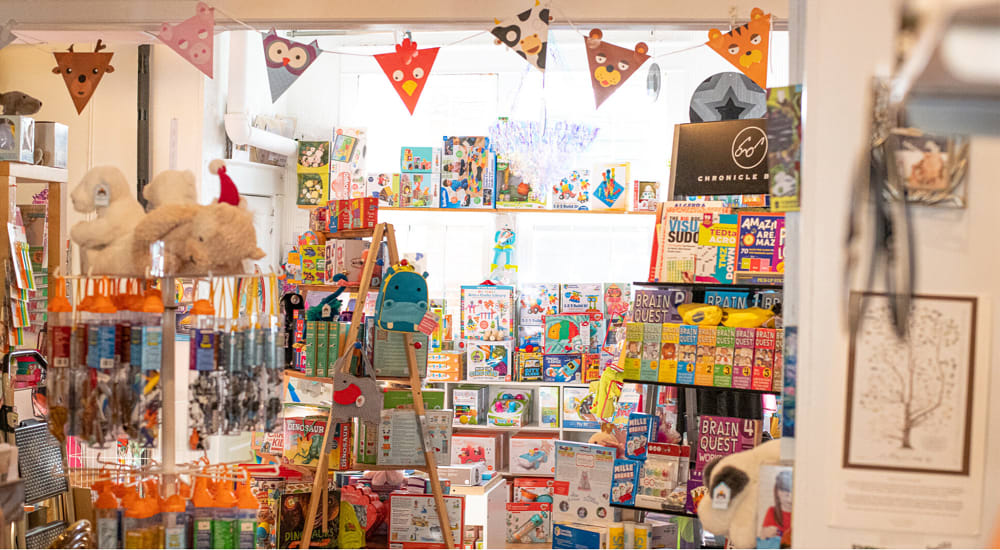 As the town's oldest locally-owned toy store, Age of Reason has been a beloved fixture in Westport since 1983! It houses a carefully curated selection of toys, puzzles, books, educational kits, dolls, cars and trucks, and board games for all ages. This is a good stop if you're looking for something for "the kid who has everything" as they tend to stray away from the typical/mainstream toys and characters of today and focus more on science and learning.
Are you looking to purchase or sell Westport real estate?
Consider contacting
Cindy Raney
, a leading Westport realtor, to get started today. Cindy's 20 years of real estate experience, incredible communication skills, successful negotiation techniques, and vast knowledge of the local market make her the perfect real estate professional to help make your journey as a seller or buyer a seamless one.